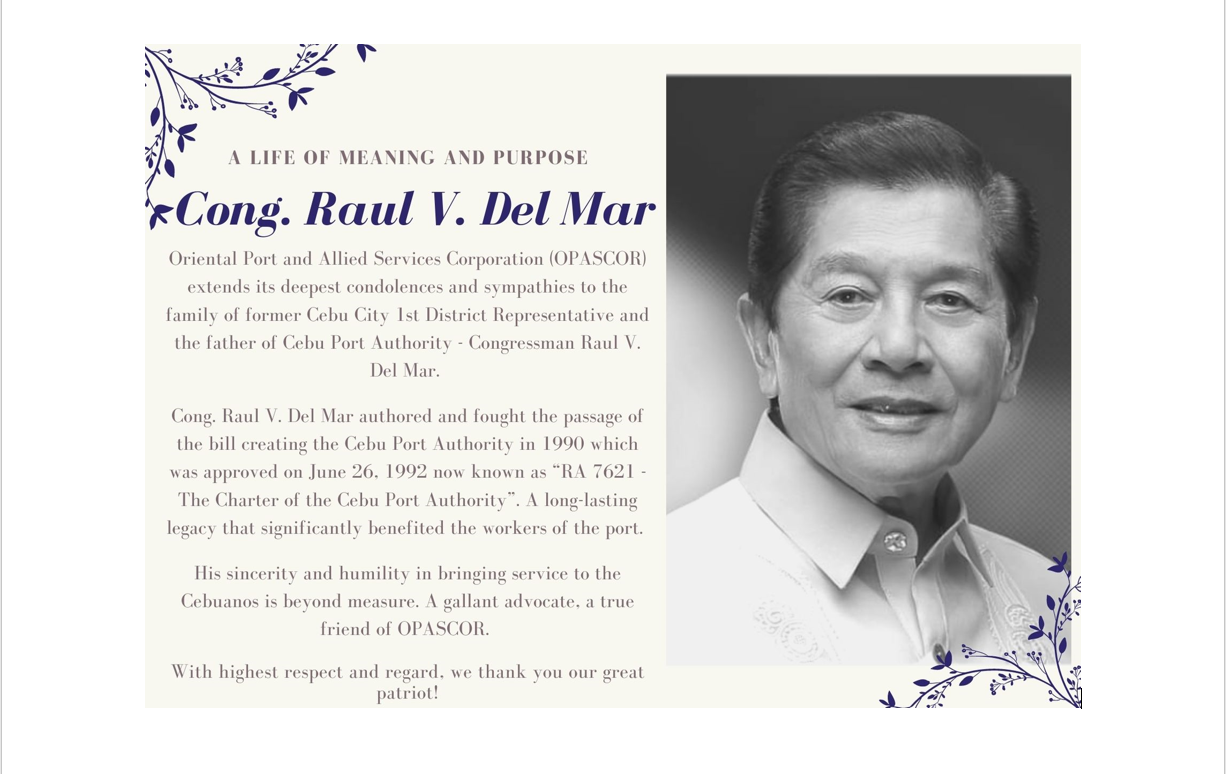 21 November 2020
Oriental Port and Allied Services Corporation (OPASCOR) extends its deepest condolences and sympathies to the family of former Cebu City 1st District Representative and the father of Cebu Port Authority - Congressman Raul P. del Mar.

Rep. Raul P. del Mar authored and fought the passage of the bill creating the Cebu Port Authority in 1990 which was approved on June 26, 1992 now known as "RA 7621 - The Charter of the Cebu Port Authority". A long-lasting legacy that significantly benefited the workers of the port.
His sincerity and humility in bringing service to the Cebuanos is beyond measure. A gallant advocate, a true friend of OPASCOR.
With highest respect and regard, we thank you our great patriot!