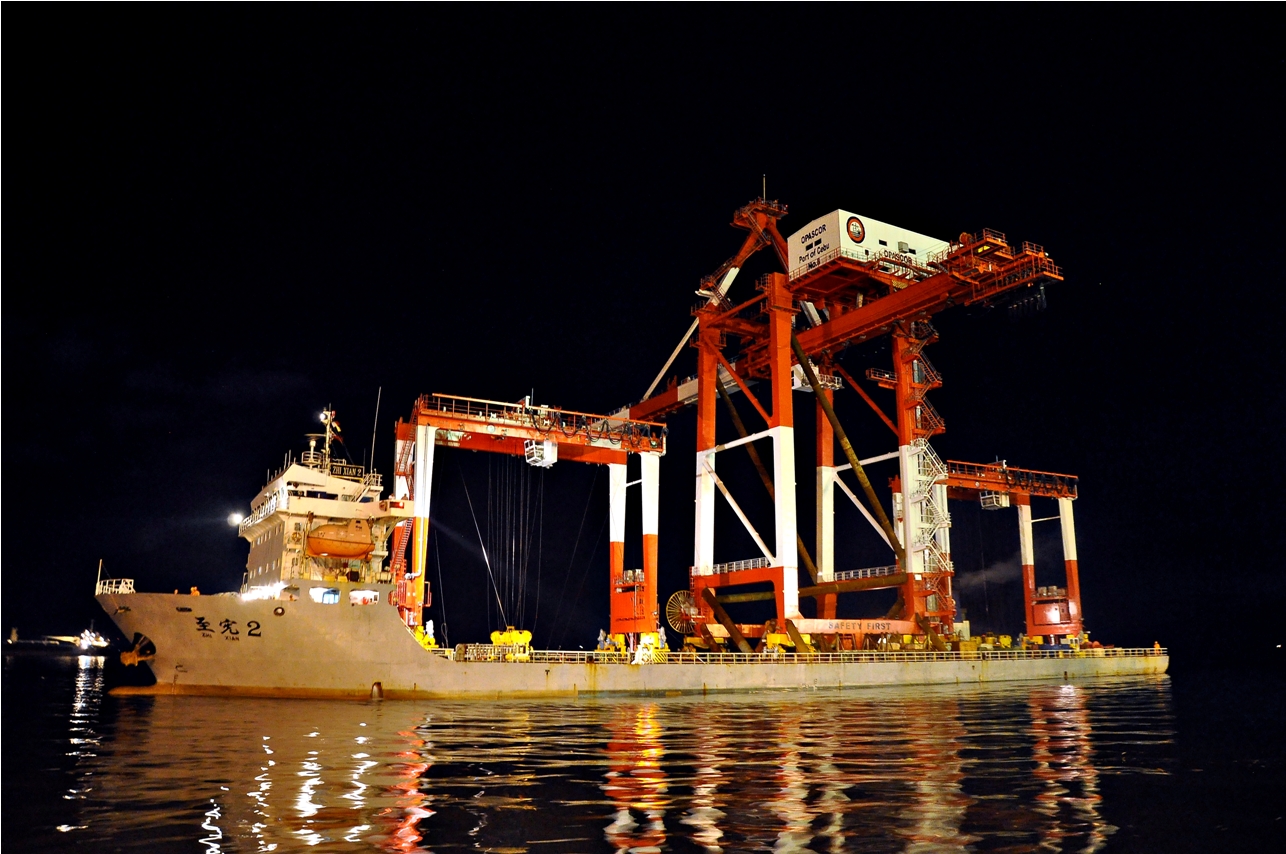 CEBU, Philippines - The Oriental Port and Allied Services Corporation launched yesterday their multi-million brand new equipment that will make cargo-handling at the Cebu International Port more efficient and at par with the best in the industry.
OPASCOR general manager and president Tomas Riveral, in a press conference, yesterday said that better and efficient services can be expected with the acquisition of these brand new equipment.
"It is an assurance, with the new cranes, that we are ready to serve better among our clients," Riveral said.
OPASCOR's brand new gantry quay crane and two rubber tyred gantry cranes arrived in Cebu from China and became operational last January 11, 2013.
With this acquisition, OPASCOR can now serve two container vessels at any given time with two quay cranes assigned per vessel, thus further stabilizing OPASCOR's productivity to the benefit of the stakeholders of the port.
Aside from this, OPASCOR can now handle overweight containerized cargoes above 31 tons.
Fred Escalona, president of Philexport-Cebu said that the new equipment is a very welcome development.
Dennis Mendoza, OPASCOR vice chairman, said that the new equipment would mean better productivity and efficiency gearing towards total modernization of its cargo handling operations.
Dennis Villamor, general manager of the Cebu Port Authority acknowledged the huge contribution of OPASCOR, in terms of taxes, in nation building.
Randy Sacdalan, port operation committee chairman of the Association of International Shipping Lines said that they welcome this new development at the Cebu port.
"We can expect more imports coming to Cebu because of these new equipment," Sacdalan added.
OPASCOR, established in 1990, is the exclusive cargo handling service provider of Cebu International Port which prides itself as the first cargo handling company to be fully-owned and operated by its workers.
OPASCOR is a workers enterprise run by professionals as envisioned by its founder, Democrito Mendoza.
The said state-of-the-art customized cranes, the 41 tons Quey crane, is for loading and unloading of containerized cargoes from the ship to shore and vice versa.
While the RTG cranes are for the receiving of containerized cargoes from the yard to the trucks and vice versa. With this crane, stock piling would be as high as six container vans, unlike the existing one which can pile only up to four container vans.
The RTG cranes are self-diagnostic and can detect any defect of the equipment through a computer.
To date, OPASCOR has eleven RTG cranes but the two RTG cranes from China are the first brand-new units.
It has also four Quey cranes but the latest from China is also the first brand new and the most modern.
OPASCOR, the only successful workers's enterprise in the country, is also engaged not just cargo handling but also arrastre and stevedoring, container yard operation, truck weighing , container fumigation, bulk handling, stripping and stuffing, hustling, real estate leasing, lift-on and lift- off and other related cargo handling activities.
OPASCOR aims to invest in the operation of a container yard in order to supplement's CIP's yard area.
According to OPASCOR, in a separate statement, this initiative is envisioned to free CIP from the congestion that it is now slowly experiencing.
OPASCOR will also upgrade its rubber tired gantry cranes to avoid equipment breakdown and increase its efficiency.
It also plans to acquire additional units of prime movers to support its vessel and container yard operations.— /MIT (FREEMAN)