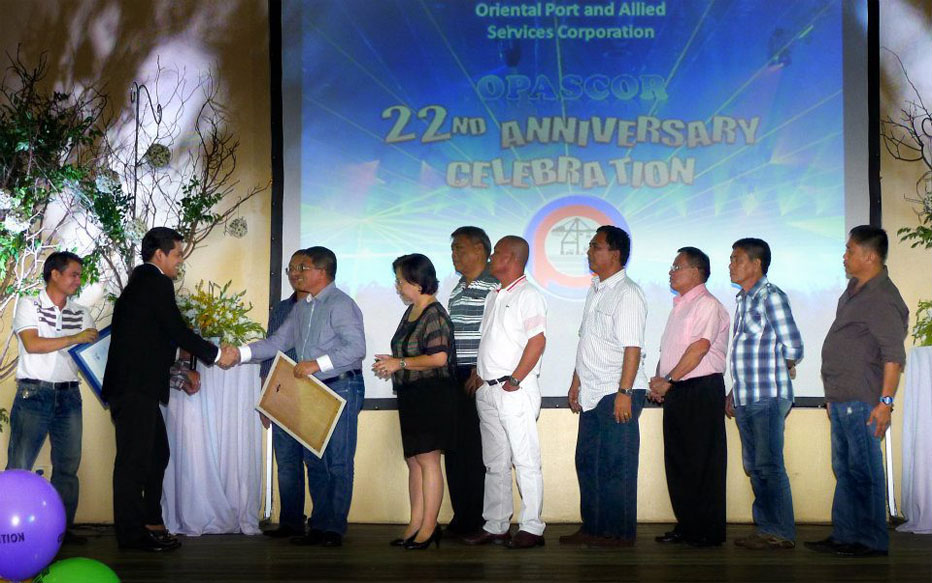 ORIENTAL PORT & ALLIED SERVICES CORPORATION (OPASCOR), the first cargo handling company that is fully owned and operated by its workers, celebrates its 22nd anniversary since its founding on June 16, 1990.
Highlighting its pre-anniversary celebration held on June 13, 2012 at Grand Convention Center Cebu, was the formal turn-over of its ISO Certificate from TUV Rheinland, OPASCOR having successfullycomplied with the requirements of ISO 9001:2008, "Quality Management Systems – Requirements." TUV Rheinland was represented by Mark Lugay, its Business Development Officer in Cebu while the ISO Certificate was received by OPASCOR through its President & General Manager, Atty. Tomas A. Riveral, Quality Management Representative MR BartolomeLapasaran, Jr., and the rest of the members of its Board of Directors. The certification was received by OPASCOR after it successfully passed two audits by ISO Certifying Body, TUV Rheinland held on December 19, 2011 [Stage 1 Audit] and May 30-31, 2012 [Stage 2 Audit].
Certificates of Appreciation were thereafter given by OPASCOR to itsSteering Committee Members,Process Owners, Internal Quality Auditors and Document Control Officers for actively leading the efforts of securing the aforesaid certification for the company.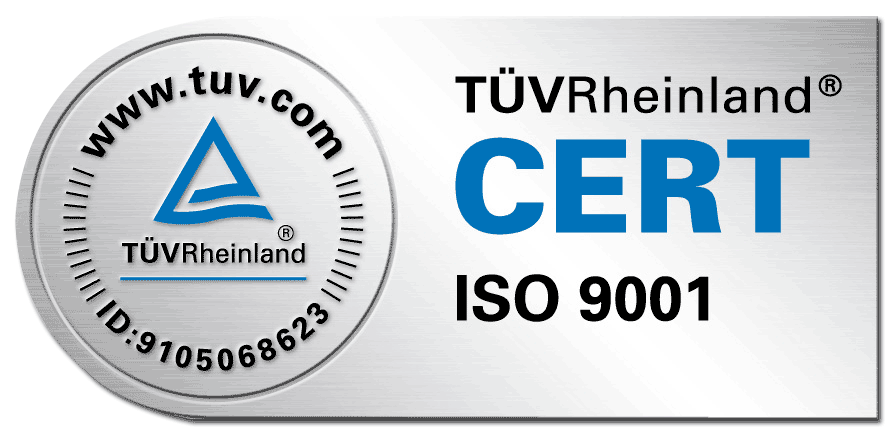 "OPASCOR's undertaking to voluntarily seek ISO Certification is a testament of its commitment to improve the quality of its services and meet its customers' requirements. We are happy to say that this worker's enterprise is only the second cargo-handling company in the country that has obtained a certification from ISO", said Atty. Tomas A. Riveral.
OPASCOR will hold a Thanksgiving Mass on June 16, 2012 to express its gratitude to the Almighty God for the sustenance, protection and guidance bestowed to the company and its employees in the past years and for the years to come.